Fall Youth Soccer
Fall Instructional Soccer
Recreational soccer for U4-U12, the COMO keeps the fun in fundamental without the travel commitment. Using our player based philosophy, your mini Mia's and Messi's will experience an environment where they will develop their individual skills, work as a team and have fun doing it. The season starts Tuesday, September 3rd and runs for 8 weeks.
Players must register in advance. COMO soccer T-shirts will be provided. Players should bring their own soccer ball, shin guards and a water bottle to each session. Your child can wear sneakers or cleats. No rain dates (If it rains we are inside the COMO gym.) Please remember cleats are not allowed on the gym floor. We are looking for parent volunteer coaches to help on Saturday mornings. Please contact the Athletic Director at w.edmed@thecomo.org to volunteer.
Schedule:
U4 (Born in 2016) & U5 (Born in 2015) Saturdays | 9-9:45 a.m.
U6 (Born in 2014) & U7 (Born in 2013) Saturdays | 10-10:45 a.m.
U8 (Born in 2012), U9 (Born in 2011), U10 (Born in 2010), U11 (Born in 2009) & U12 (Born in 2008)Tuesday | 4:30-5:30 p.m. & Saturdays 11 a.m.-12 p.m.
Prices:
Under 4 (Born in 2016), U5 (Born in 2015), U6 (Born in 2014) & U7 (Born in 2013)
*U7s that want 2 days a week can play with the U8 team
8 Session/1x week Saturday

Member Fee: $60
Non Member Fee: $90

U8 (Born in 2012), U9 (Born in 2011), U10 (Born in 2010),
U11 (Born in 2009) & U12 (Born in 2008)
16 Sessions/2x week

(Tuesday and Saturday): Member Fee: $100
(Tuesday and Saturday): Non Member Fee: $130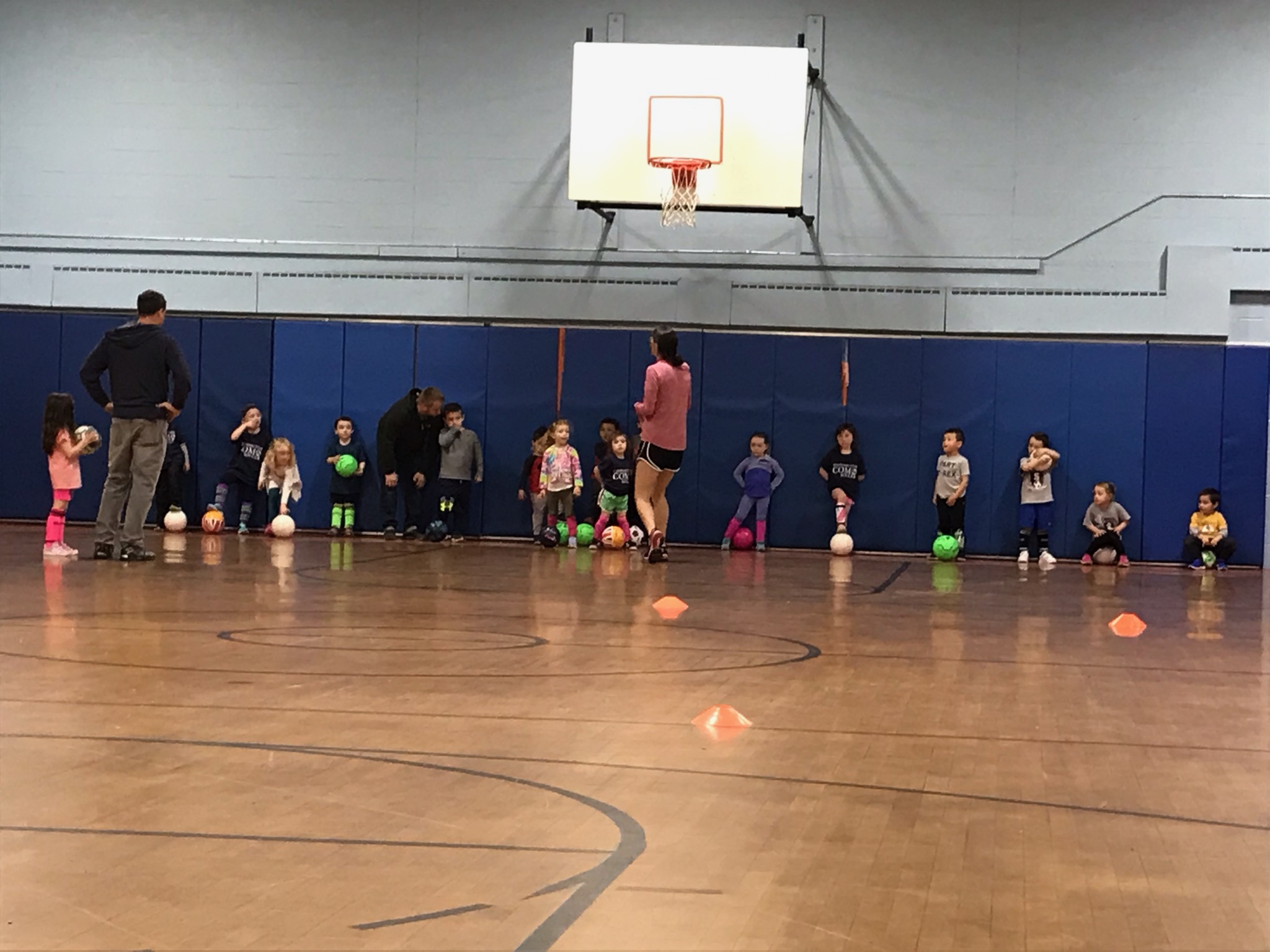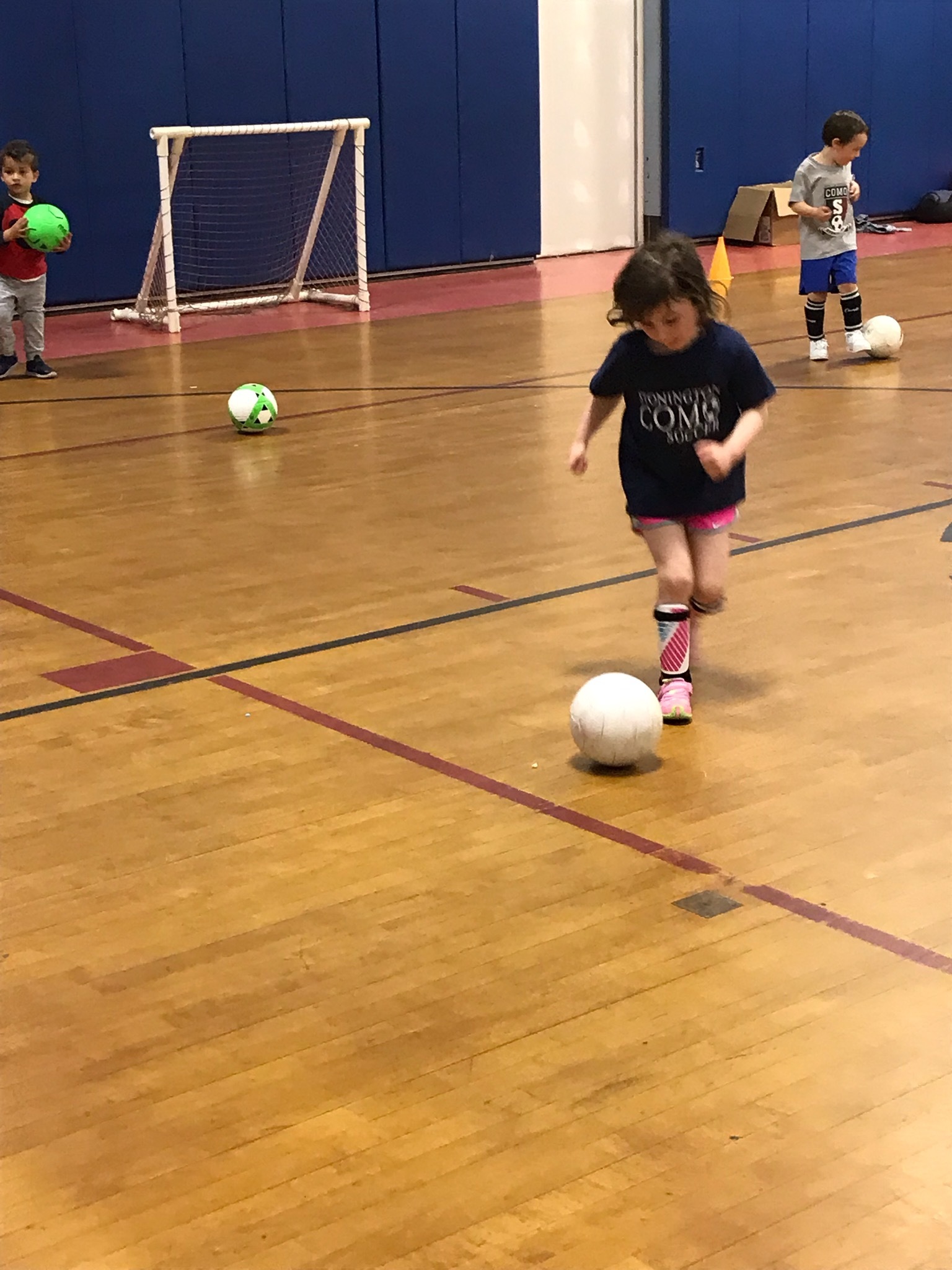 Testimonials
"Coach Winnie is the best - so fun and friendly and age appropriate for the three year olds - it was a wonderful experience introducing my child to soccer with Winnie at the helm."
"Loved that both boys 5 and 3.5 could play together. Also the variation of exercises was great. Loved that it was never cancelled, just held in doors. Coach Winnie is great!"
"My son had done another soccer program about 5 years ago and I thought this program was much better. The activities to learn soccer skills was very age appropriate and as a result the kids all participated. My daughter had a blast and when she uses her soccer ball in the yard now, she still remembers what to do (how to dribble, shoot,and stop the ball). I plan to sign her up again."
"Coach Winnie was exceptional with all the kids - skills were introduced and developed with a healthy dose of fun My 6 year old son thoroughly enjoyed the program."
"Coach Winnie was amazing with my son. He has autism and her patience encouraged him to engage."
"Enjoy the new approach for preschoolers much better than in years past (another program). Coach Winnie made it the best."